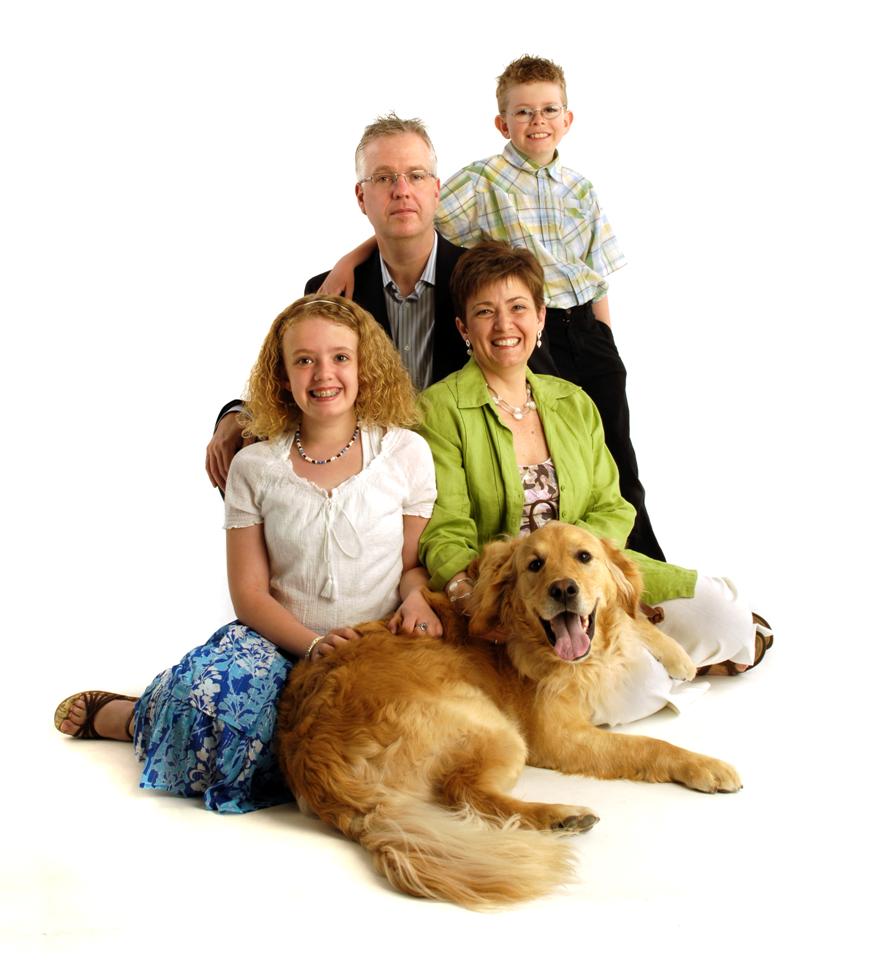 Koornstra Family Foundation Fund (donor advised fund)
Like all families, the Koornstra's are busy with school, work and volunteering. On top of that, their deep commitment to community-building and philosophy that "life is more than just going through the daily motions", inspired them to establish the Koornstra Family Foundation Fund.
So why create a family fund at The Guelph Community Foundation? First, the family holds a strong sense of duty to Guelph and belief that anyone can build a legacy of charitable giving. Second, Bill and Colleen liked the idea of starting the fund while the kids are in their formative years. Since eleven-year-old Brittany and nine-year-old Braeden each have input and an equal vote in granting decisions, they are learning about different roles in the community and how to direct the fund to carry on the family legacy in the future. And, regardless of where everyone ends up living in years to come, at least once a year the family will come together to make community-giving decisions. "The main reason, of course, is to give back to the community that has given us so much opportunity but the process itself is very enriching for our family," says Bill.
How did they decide where to direct their efforts? Colleen always made sure both children were avid readers – a skill she felt no child should lack, and the children shared a concern and commitment for the environment (that includes helping both parents to be more 'green'), it was only natural for The Koornstra Family Foundation Fund to focus on childhood education and greenspace enhancement.
Book Nook fosters a love of learning …The 'Book Nook' is a book-lending program offered through the Onward Willow Centre. In 2011, a grant provided by the Koornstra Family Foundation Fund helped to restock the 'Book Nook' and enhance the Reading Room.
Tanya hated homework. She found it too hard, boring, and it always turned into a chore instead of a quick task. Her reading and writing skills were never her strong points, resulting in low marks. But all that changed at the start of Grade 3. After the first few weeks of school, Tanya began to breeze through her homework with few errors. In October, Tanya's mom Elizabeth noticed Tanya was bringing home chapter books more often than picture books. And in December, her marks started to climb.
"In just a few months time my daughter's interest, understanding and newfound enjoyment for reading has sky rocketed and helped her marks increase substantially. This service is not only beneficial to the child but to the parents as well because it provides an atmosphere for learning that cannot be duplicated at home", commented Elizabeth.
Supporting children's literacy and education is important to the Koornstra family. Their support in turn provides immediate impact on the lives of the 'Book Nook' users, like Tanya.